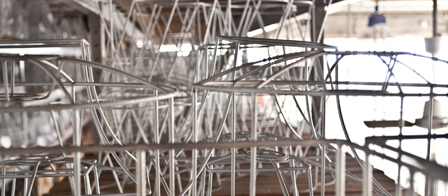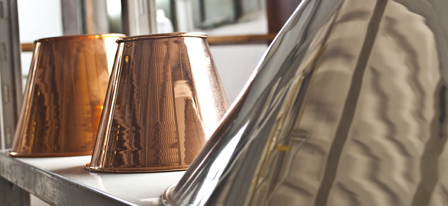 The Bottega
Soprattutto Paralumi was born in January 2006 out of the collaboration of skilled craftspeople drawing on over 30 years of experience in the field. Since then, it has successfully provided the market with handmade, unique and original lampshades.
Since our very first steps, our lampshades have not been conceived as secondary items, but as special products that are considered valuable on their own right.
Over the years, we have gradually expanded our product catalogue to include floor lamps, wall-mounted lamps, chandeliers, suspended lamps, tables, furnishing accessories as well as a repair service.
Soprattutto Paralumi can also convert your everyday objects into lighting solutions
that will complement your interior. This transformation will give your old items a new artistic value.
Our handmade products go through all stages of production on our premises: from metalwork in brass, iron and copper to final textiles and trimmings decorations.